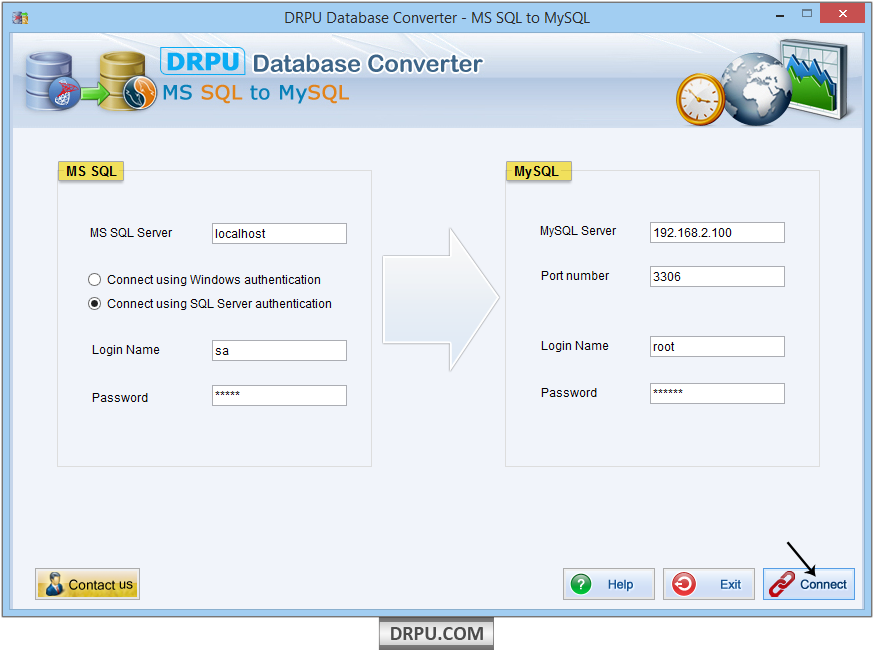 PRODUCT DESCRIPTION : -
MS SQL to MySQL database converter provides facility to convert entire or selected MS SQL database. Database conversion tool supports all data types and attributes such as primary key, indexes, foreign key etc. for maintaining database integrity. Software facilitates you to connect MS SQL and MySQL server locally or remotely. Software works with all versions of MS SQL and MySQl server. Database conversion application allows you to select schema items automatically or manual as per need. DRPU database converter software provides facility to convert views and stored procedure.
001Micron's offers database conversion tool which is helpful for large and small business enterprises for converting database records as per needs. Database conversion software facilitates with systematic help menu for other user's assist.
Software features:
• Convert entire or selected MS SQL database records into MySQL database server as per user's needs.

• Support indexes, primary key, null value, unique key and default value constraints.

• Support Unicode architecture and maintain database integrity.

• Converts views, table definitions only and stored procedure and also have an option to skip converting indexes.

• Facilitate with step by step user's guide.

• Easy to use with user friendly environment.